If you wish to add your name to this letter please email your details to office@aameranwar.com as well sign the petition below- PLEASE NOTE THE CELEBRATION IS ORGANISED FOR THIS THURSDAY 30TH APRILLink to petition- https://www.change.org/p/scottish-labour-party-scottish-parliament-cancel-labour-hosted-scottish-parliamentary-reception-celebrating-occupation-of-palestine
OPEN LETTER TO SCOTTISH LABOUR
For urgent attention of Anas Sarwar MP, Kezia Dugdale MSP Deputy Leader Scottish Labour
28th April 2015
Dear Anas & Kezia
Labour MSP- to host celebration of 67th Israel Independence Day at Scottish Parliament
We the undersigned are writing to you in absolute condemnation and disbelief at the actions of your Labour colleague Ken MacIntosh MSP.
As you will be aware, Ken MacIntosh alongside the Israeli Embassy, is jointly hosting an event to "Celebrate the 67th Israel Independence Day" on 30th April in the Scottish Parliament.
Such a celebration insults the flight, expulsion and dispossession that Palestinians call the Al-Nakba. This date marks the occupation of Palestine, when over 750,000 Palestinians were ethnically cleansed from Western Palestine.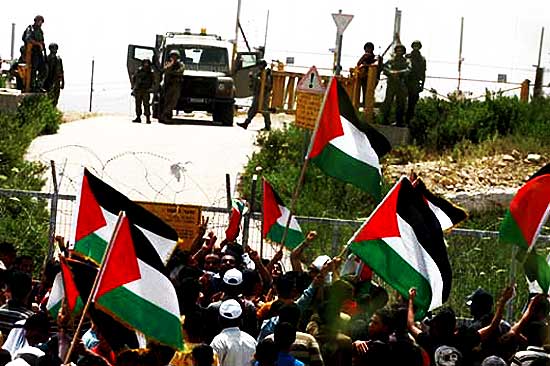 It is unfathomable that any elected member would look to celebrate such an occasion when State of Israel has for 67 years violated international law.
It is also ironic that Mr McIntosh is the Shadow Cabinet Secretary for Social Justice, Communities and pensioners rights.
As someone who has publicly supported the rights of Palestinian people, will you condemn your colleague's actions and call for Ken MacIntosh MSP to immediately withdraw his support for such an event?
We look forward to your response.
Yours sincerely
Aamer Anwar- Human Rights Lawyer
Nabeel Sheikh- General Secretary Glasgow Central Mosque
Dr Issam Hijjawi- Chair of the Association of Palestinian Communities in Scotland
Wael Shawish- Vice Chair Association of Palestinian Communities in Scotland
Sofiah MacLeod, Chair- Scottish Palestine Solidarity Campaign
Haq Ghani – Scottish Human Rights Forum

Margaret Pacetta- Founder member- Glasgow Palestine Human Rights Campaign
Abdel Nasser Adam – Muslim Association of Britain- Scotland
Hugh Humphries- Secretary of Scottish Friends of Palestine
Mark Thomas- Comedian
Smina Akhtar- Director Amina- Muslim Women's Resource Centre (Pers.Capacity)
Yvonne Ridley- Journalist & Vice President European Muslim League
Nadia El- Nakla, Ruth Forbes, Sarah Glynn, Mike Whitehead, Alister Rutherford and Nick Steff on behalf of Tayside for Justice in Palestine.
Imam Vali Hussein, Inverness Islamic Society and Mosque
Samir Zaveri, Chairman of Yusuf Youth Initiative 
Albie O'Neil- Secretary of Scottish Palestine Solidarity Campaign
Richard Haley-Chair-Scotland against Criminalising Communities
Keir McKechnie- Chair of Stop the War Coalition
Jock Morris- Chair of Glasgow Campaign to Welcome Refugees
Jim Malone- Scottish Fire Brigades Union organiser (rtd)
Nicola Fisher- Chair Glasgow Stop the War Coalition
Joshua Brown- Glasgow Stop the War Coalition
Gerry McCabe- member of Aberdeen Trades Council
Mike Arnott, Secretary Dundee Trades Council
Bilal Anwar- Friends of Al-Aqsa
Rosie Kane- Activist
Fuad Alakbarov, Human Rights Activist
Harris Rashid- Co-President, Dundee University Action Palestine
Carlo Morelli, Vice President UCU branch Dundee University
Kamran Chaudry- IQRA Academy, Edinburgh
Chris Cairns- cartoonist & author
Ileene Macdonald
Gareth Hay
Saydul Alam- Research Associate
Kerry McGurn
Farah Farzana
M Waqas Anjum
Maimoona Mahmud
Ibrahim Hewitt, editor, educationalist and activist
Dr Tristan Price-Williams
Isma tahir khan activist
Mary Vasey, Alasdair Maciver, Nas Mohammed, Tam McColl, Paddy J Cawkwell, Dr. Mai Alsammak, Iain Duncan,  
and others continue to be added